Have you heard of The Dating Divas? They offer fabulous
date ideas
and
great ways to show more love to your spouse
, some
crafts
and
recipes
too.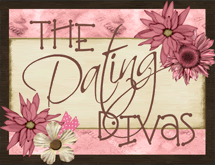 Erika
, 1 of the 12 Divas, has graciously accepted to do a guest post here for Crafty Mommy Diva so give a warm welcome to my first Guest Blogger!
~~~~~~~~~~~~~~~~~~~~~~~~~~~~~~~~~~~~~~~~~~~~~~~~
Hello Crafty Mommy Diva readers! I'm so excited to be guest blogging here today. I am a Diva myself – a
Dating Diva
. My name is Erika and I'm one of the 12 member team of gals over at The
Dating Divas
that love to date our husbands. We have a lot of fun creating original, inexpensive, and fun dating ideas.
I am sure I'm like a lot of you. Married a few years to a handsome guy, have a child – who is cute as can be, busy with life (you know how it is!), and because of all that dating my husband dropped to the very bottom of the list. Our dates lacked originality – if we even went on one! So when my good friend, Tara, started up this amazing date blog – I was all in! I knew this would be a great motivator for me to get out of my dating rut.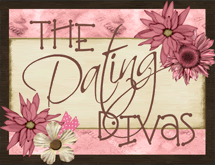 We Diva's love what we do! We have fun creating new and exciting dates, giving marriage tips, holiday ideas, gift suggestions, family activities, quick and easy examples, crafts, and much more! We Diva's want to share our ideas with YOU and let you join in on the fun.
My husband and I are all about fun and games. I love him and always want to think of ways to show him the love.

I wanted to use my creativity and crafty skills to make something we could enjoy and play together – a prescription for fun!
I have a prescription for you on how to have more fun. Here's how to fill the order...
First, grab an unused small pill bottle.
If you have an old empty one from a previous prescription you can use that. Or you can go to your local pharmacy and ask to buy a new one. If you are lucky like me, they'll give you a whole bag full for free!
Next, go to your stash of scrapbook paper and find a cute one to trace the lid. You want to cover up the logo on top.
(If you don't care about this, you can skip this step.)
Then cut out your circle and mod-podge it on the lid.
Then you'll need to adhere the prescription label to the bottle. I made a mock label in photoshop with fake info.
You can
download yours
here
- without our names!
I used clear packing tape and put it around the whole thing.
Now you need to fill the bottle with the "pills" and instructions.
The pills are those dissolve-able capsules that turn into foam shapes. I picked mine up at the Dollar Store. Eighteen for a dollar! But I just put 3 in the bottle. (Give the rest to your kids, they'll love them!)
To play you will dissolve one capsule in warm water.
(Sometimes waiting for it is the best part! Ooooo....the anticipation of what the shape will be!)



Now on to hiding it.
Take turns putting the little foam shape somewhere your spouse can find it. Once they've found it, they hide it for you. Kind of funny and childish, but it is fun to suddenly see this foam dinosaur in the book I'm reading, under the toothpaste cap, in a pocket, beneath a deodorant cap. The possibilities are endless! Just reuse until it takes a casualty - like ours did. Poor T-Rex lost an arm. Oh well, time to dissolve a new "pill."
Download the game instructions here. Print it out, fold it up, and stick it in the bottle with the 3 "pills" and give to your spouse.
Thanks for letting me be a Crafty Mommy Diva today! Feel free to stop by the Dating Divas anytime.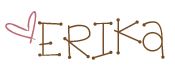 ~~~~~~~~~~~~~~~~~~~~~~~~~~~~~~~~~~~~~~~~~~~~~~~
Check out Erika's awesome group date idea too,
Couples Minute to Win it
. I so want to do this!!!! Thanks so much Erika! I can't wait to fill this prescription!
Hopefully my husband and I can get out of the dating rut too now that our son is finally getting used to other people.