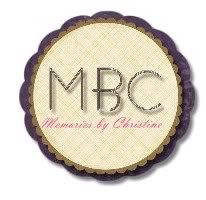 Wedding and Honeymoon Scrapbooks
Our honeymoon was pretty much non-existent. It was driving to Idaho from Illinois for college.
Wedding perfect! Here's my Wedding Scrapbook (still missing some pages though - I like to have every detail in it)
Since I missed sharing the
Favorites of your Wedding Day
and
Wedding and Reception Details
(No idea where I've been that I missed this...maybe going crazy with lack of sleep while weaning my 17 mo. old son from his pacifier), I'll share them in this post too. Let's hope my memory is good.
We were married December 31, 2004 in the Chicago LDS Temple.
Colors:
silver and white with accents of green and blue
Wedding Scrapbook Cover:
the tulle ribbon has been pulled off so many times from my son that technically it wasn't like that, but it still looks good.
Before we went inside the temple to be sealed for time and eternity.
Coming out of the temple where family and friends were waiting for us.
December 31, 2004 in Chicago - WINDY, but surprisingly it was in the 50s! My veil was flying everywhere....pretty funny.
Carrying me around
I love this page. This paper had die cut windows for the pictures and was embossed. I went over the embossing with a silver pen to make it stand out and to match my colors. I have others, but I ran out of silver ink, have to buy some more to finish the other pages.
Walking around the temple grounds trying to figure out other photo ops.
Luncheon at the Olive Garden
I used orange in this layout because of the sunlight going through the windows and I still added some silver and white embellishments.
Reception at the Church Stake Center's Cultural Hall
Decorated in silver and white with lots of white lights and glittery snowflakes hanging
Buffet style food - totally wish I had eaten more of it!
Sparkling cider bottles and hershey kisses were spread over the tables. Fake blue and green (accent colors) flowers sparkled with silver filled vases for the centerpieces.
We had a little Christmas tree decorated with silver ornaments balls that had our names and wedding date in white for favors.
We had a DJ playing songs that reminded me of Mike while guests were arriving and eating.
We announced our little bridal party: parents, best man and maid of honor
After the toasts, we had a slideshow video of Mike and I and then some pictures of our loved ones.
We danced to Chicago's "You're the Inspiration"
I danced with my dad to "Butterfly Kisses" This was the first dance I ever danced with my dad.
Mike danced with his mom to "The Reason" by Hoobastank
My maid of honor and me. Plus a couple shots of Mike and I with her and her boyfriend then (now husband-4 1/2 years later)
Favorite Moment:
Our car decorated in oreos and saran wrap...loved the one window that said "From here to Maternity" Right after the reception, Mike drove to the car wash, so anal - he's a lot better now.