I shared my
"business" goals and accomplishments
on Scrappy Gifts, but I felt I should share with readers my personal goals and accomplishments too, so here they are!
Accomplishments of 2010
Goals for 2011
potty train my 2 year old. He's ready. Then I got pregnant, then the holidays and then I got sick so once I'm better we'll be starting.....wish me luck!
Complete 7 Projects from my Crafty Goals especially a Car Mat for my son (it's in progress, but lack of money and knowledge has put it on hold) - hopefully I can do 7 especially after our 2nd child comes in April
Try 10 new recipes (kept kinda low because I might be relying on cooking favorites once I have baby #2)
start a blog design business with my husband - in progess!
work on getting babysitters more even if it's just time for myself or a date with my husband - James did great while we went to the temple (only cried for about 10 minutes toward the end and later when I asked him if he cried).
have FHE lessons centered in teaching my 2 year old (maybe work with the lessons he's learning in Nursery) - anyone have any great links/ideas for FHE lessons for 2 year olds???
pray and read scriptures every day
blog on my family blog once a week
Link up your accomplishments of 2010 and/or goals for 2011!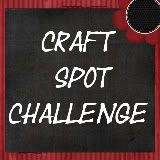 ---
| | |
| --- | --- |
| | This linky list is now closed. |