First the Winner of
The Hair Coverings $25 Hair Accessories
is #5...
#5 is Kady from
Take a Mom's Word for It
!
~~~~~~~~~~~~~~~~~~~~~~~~~~~~~~~~~~~~~~~~~~~~
Join Memories by Christine's Engagement/Wedding Series BLOG HOP all during the month of May 2010!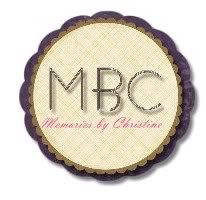 I had done this for another blog hop too....back on February 9, 2010
~~~~~~~~~~~~~~~~~~~~~~~~~~~~~~~~~~~~~~~~~~~~~~~~~
So I'm posting this one way ahead of time because I've been the last one to post on all the other days....so you can check my other posts out if you haven't read them.
Monday:
How I Met my Husband
Tuesday:
Best Date Ever
To Participate go to
Mama M's My Little Life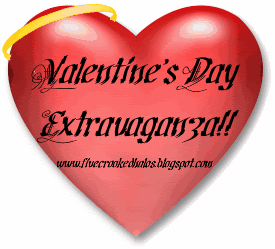 We had been dating for 18 months at this point...most of the time being spent convincing him that we could be married, be okay financially and go to college (I had 1 year of college behind me, but he hadn't started yet).
Anyway about a month before he proposed he said he had to talk to my parents about something. Since my birthday was coming up; I thought maybe a surprise party or a proposal. After Mike spoke to my parents, my mom started acting differently...so I figured proposal, but just in case I kept thinking of something else that was good so I wouldn't be disappointed. As my birthday came closer, Mike let me know that he had my birthday present....I would tell him that it was a camera because I thought that would be nice to have...even though we both knew I really wanted the ring.
(I should preface this that he did give me a promise ring for my birthday the year before - mailed it to me while I was in college and wrote a sweet note promising when the time was right, we'd get married)
Since Mike couldn't come out on my actual birthday; I went to his family's that weekend...the 23rd and 24th (October 2004). I don't remember much about the weekend; I remember some details from church, but all I was thinking about was my birthday present. Mike said he'd give it to me when all of his family went to sleep; that night of the 24th his dad stayed up later than usual until around 11:30pm! Then when his dad finally went to sleep, Mike gave me my first clue. Here are the clues in his words. (Mike did this little scavenger hunt like Mike's dad does on Christmas for their big present)
Clue #1 : To find your present look where your wallet is...
Clue #2 :Your present is not here; you need to look underneath a chair in the kitchen.
Clue #3 : Sorry not here either. . . . you need to go to the place where you "relieve" yourself.
Clue #4 : Boo Hoo, no present here. . . .you should search your bag again.
Clue #5 : Wow you're good at finding clues . . . I would check where you wash clothes
Clue #6 : This is pretty long. . . .you excited yet? hahaha ok, your present is under (Mike's pillow)
Clue #7 : Haha, tricked ya, no present here : D Ok your present is on top of the T.V.
Clue #8 : I love tricking you; it's so funny. . . . Here is your last clue. . . . It's on the desk in Mike's room
Clue #9 : Look into my eyes and tell me what you see cuz I'm about to ask you. . . .
I had to turn around after the last clue; it was intense and still gives me butterflies. He got down on one knee and asked me to marry him (blushing profusely)....he didn't have the ring though; it was in his closet. I just hugged him and he's like hello what's your answer...I'm like oh yeah! I had to make him put the ring on my finger.
I had to do this whole scavenger hunt quietly since everyone was sleeping which was tricky because I had to go up and down the stairs.
My ring is a marquise cut, .54 carat diamond on a thin white gold band. It was beautiful and bigger than I expected.
picture of our rings on our 5th anniversary - sorry not the best quality ...I have other pictures somewhere.
Announcing our engagement to my extended family..later that night we announce to people at church at the Ward Halloween party. October 30, 2004
Engagement pictures
Mama M's Blog Hop Links....