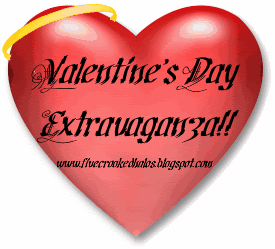 My Best Date Ever was my Prom!
(pictures are of my best scrapbooking pages too =D)
Prom was like my Cinderella Story.
I felt beautiful with my dress
(although I would have done my hair differently - I have so much of it that maybe I shouldn't have put it all up).
The best part I was able to go with Mike, the man that who became my husband. We went together with a bunch of friends: including one of my best friends and his brother (who's my age). We rented a limo and the actual Prom was at the Wyndham Hotel. We had great food for dinner. Had our pictures taken. I remember Mike taking my hand just so romantically- leading the way. I don't know how else to describe it, but I have the clearest picture in my hand.
All through the dance, Mike had a plan to kiss me for the first time. His plan was to kiss me at the last slow song....well the last song never happened though because everyone started leaving for Post-Prom. We didn't go to post-prom, half of our group went back to my place where we watched a movie (no idea what - because I just kept thinking about Mike.)
Mike and I went to talk in another room. Mike's brother came in too, but Mike had him leave. We had our first kiss - simple and tender, but perfect. I won't say anymore since I don't want to embarrass my husband. The boys all left, and we girls had a sleepover.
The next day at church, I couldn't stop smiling...what a wonderful feeling!
Now since we've been married, we've had other great dates. I count anything wonderful when my husband
actually plans something.